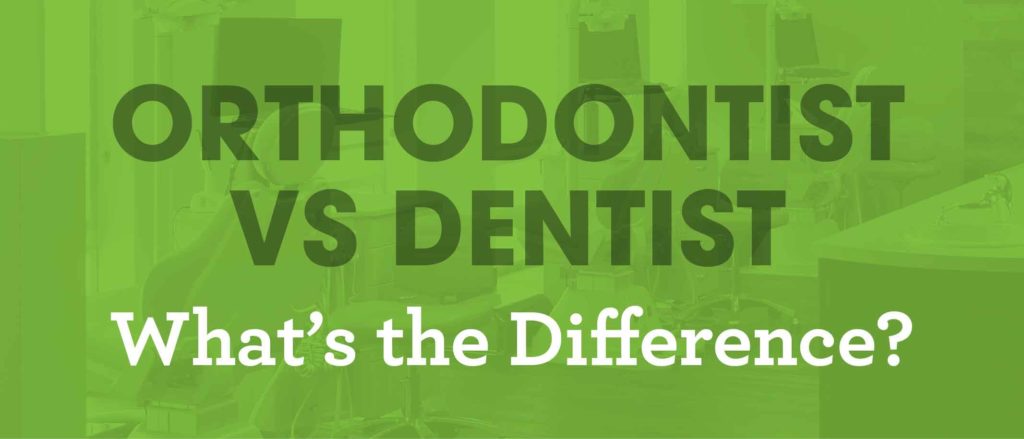 Dentist and Orthodontist: Knowing the Difference
A dentist and orthodontist can both apply braces. So what's the difference?"We know of a general dentist who does braces. It seems like that would be cheaper. Why should we go to an orthodontist? What's the difference, anyway?"This reminds me of an old Sesame Street song: "One of these things is not like the other. . ."When it comes to choosing a health care provider, it's important to understand the differences among the various options. Some general dentists do provide orthodontic care, but what separates them from the orthodontic specialist?
Training
The first difference between a general dentist and an orthodontist is
training
. A general dentist can take additional short courses in tooth movement. However,
Dr. Larson
has completed a full-time orthodontic residency after obtaining his dental degree.In addition, post-graduate orthodontic programs focus on clinical training and scientific basis for clinical treatment. At Smiles Orthodontics, we understand
why
treatments work on a biological level. This allows us to make the very best choices for each case. Our
advanced training
also helps us recognize and treat even the most complicated cases in our office. This is something the general dentist rarely does.
Experience
The second difference is
experience
. Dr. Larson spent years treating patients under direct supervision. Then, in private practice, he continues to treat hundreds of cases per year. This gives him more experience than general dentists. General dentists continue to perform routine procedures between orthodontic patients, so they have less opportunity to gain orthodontic experience.
Efficiency
The third difference is
efficiency
. At Smiles Orthodontics, orthodontics is all we do. Every member of our staff specializes in orthodontics. By focusing only on orthodontics, our efficiency allows us to provide top-quality care at great prices. We surprise many of our patients with how affordable orthodontic treatment is at Smiles Orthodontics.Choosing an orthodontic provider is a big decision. With so much at stake, we understand your need to understand all the options. That's why we provide a complimentary smile analysis for every new patient.Call us today to
schedule an appointment
!