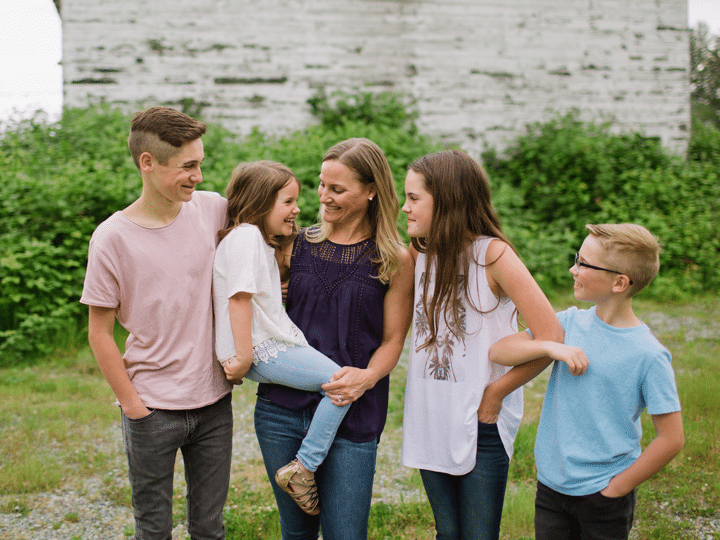 Enjoy Your Journey – Personalized Patient Care
At Smiles Orthodontics, everything we do begins and ends with attention to you. Our approach to individualized orthodontic treatment means an outstanding patient experience – from beginning to end. While life-changing results are certainly the goal, your time in treatment should be equally exceptional.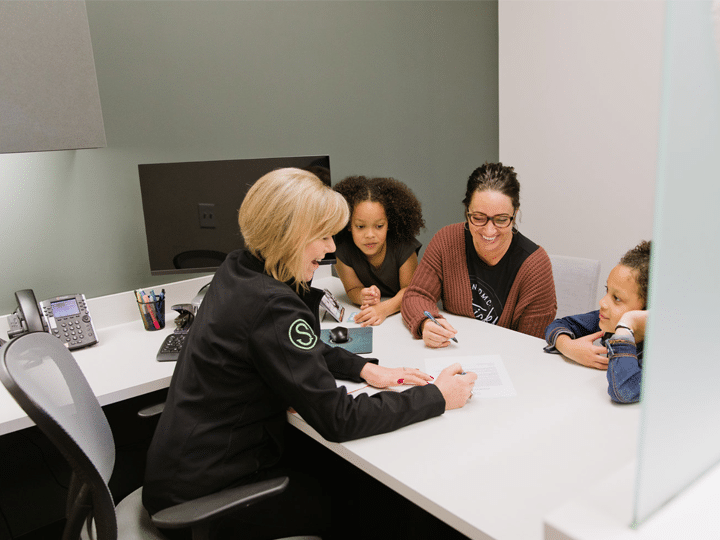 An Awesome, Experienced Team
Quality orthodontic treatment is our number-one priority. Our team members are certified Orthodontic Technicians. Not only do they truly enjoy their jobs, but they remain committed to delivering excellent quality care.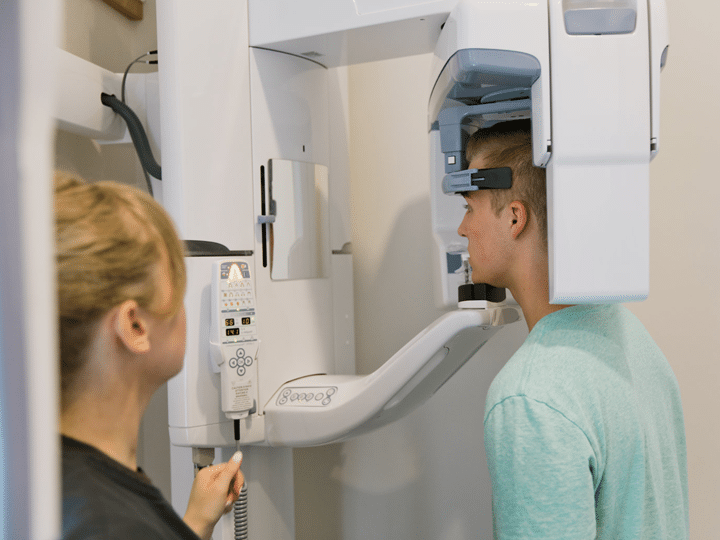 State-of-the-Art Technology
We value technology. That's why our office includes orthodontic treatment planning software, so you get a comprehensive treatment plan that's just right for you. We can also access your patient information from any computer in the office to monitor your treatment.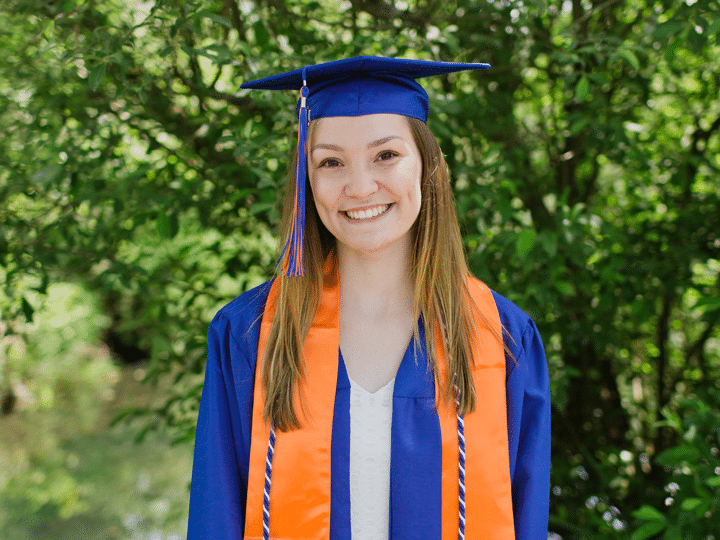 Creating Smiles, Impacting Lives
Our patients and their families are what make our community. We remain committed to developing the youth of our community into wonderful adults.
Meet Our Team
ALL STAFF
Admin
Assistant
Treatment Coordinator
Lab Tech
Smiles Orthodontics did such an amazing job taking care of my daughter's teeth and smile! She started with an expander followed by two years with braces. The time flew by and my daughter can't stop smiling because of the… read more impressive results! Smiles Orthodontics has a friendly and professional staff. They have two clinics with a flexible schedule. Thank you so much, Dr. Larson & team for all you did to help my daughter's smile shine bright!

Kristen S.

4 months ago

We feel so welcomed every time we visit. Dr. Larson treated my husband (insvisalign) and my four children, and we are very pleased with the process and the end result. He always takes time to engage with us… read more and answer questions. Before we started our treatment, we talked to a couple of different orthodontists to get different opinions, but Dr. Larson is the best by far. Some wanted to pull some teeth out to make room, but he was able to save all the teeth. Our overall experience was excellent! We highly recommend!

Maki V.

1 year ago

The staff is 🔥🔥🔥🔥. At 57 I decided to get braces and it was one of the best things I've ever done… I highly recommend them. My daughter also had her smile fixed by Dr. Larson. Get yo smile and… read more health together girlfriend. Find me and my smile on IG at vision.up.wellness

Diesta G.

1 month ago

As an adult I was trepadacious about going anywhere for braces, even though I needed them in order to complete a dental surgery. I chose this place based on reviews and location and I ADORE them. The entire… read more office is friendly and kind and very professional. The doctor and staff who explain options were clear and thorough and didn't mind my 3 million questions. 10/10 would recommend.Best way to explain is, think about how weird / bad is 2020 is, they are the exact opposite. Lovely in all ways.

Sarah H.

3 months ago

Getting braces your senior year of high school felt less like a blessing and more like a curse, however, all of the staff at Smiles Orthodontics made me feel so welcomed, loved, and cared for, that the 2 years truly… read more paid off. My smile looks amazing and they work ferociously to make sure that you get the best work done, every time.

Teezy T.

1 year ago

We have had an amazing experience with Smiles. From the first day we went in for consultation and a second opinion, we were treated with kindness and compassion. They were able to fully explain the orthodontic process and… read more start treatment the same day! Our subsequent visits have been prompt, efficient and there is always coffee for me while my kiddo is getting evaluation and treatment. I cannot recommend this place enough! If you are looking for orthodontic treatment, this is the place to go!

Rebecca B.

10 months ago

We are so happy with the experience that we receive from Dr Larson and his team. We are able to schedule appointments that work for my son's school schedule and my work schedule. Their office and the entire team are… read more always so welcoming and friendly.

Chantal J.

2 months ago

I have nothing but good things to say about smile! They work with our schedules 100% and in the 2 1/2 years my Daughter has been going to see Dr. Larson and his staff we have never had a bad… read more experience. I cant thank them enough!!

Marion A.

4 months ago

Switched from another office to start both myself and my daughters orthodontic treatment. I was instantly impressed with how comfortable the staff made me feel. They were honest and upfront. They didn't try to push unnecessary treatments on us… read more like the other office had. We are still in beginning stages, but I can already tell we're going to be very happy. When your spending that kind of money, it's important to trust your team and I don't have a doubt in my mind that I can do so here.

Christine P.

1 year ago

Dr Larson and his crew are amazing! I am probably not the typical patient (started at 57 yrs young) but was given a plan from the start. I have felt completely taken care of along this 2+ year journey of… read more transformation! The staff is friendly, efficient, professional, caring and happy. I recommend this business to anyone that wants it done right! Brenda, Kim Taylor and Dr Larson and everyone else! Love you guys

Carol

9 months ago

Dr Larson and his crew are amazing! I am probably not the typical patient (started at 57 yrs young) but was given a plan from the start. I have felt completely taken care of along this 2+ year journey of… read more transformation! The staff is friendly, efficient, professional, caring and happy. I recommend this business to anyone that wants it done right! Brenda, Kim Taylor and Dr Larson and everyone else! Love you guys

Carol

9 months ago

Hands down the best thing I ever did!!! Smiles orthodontics was so great to me through the whole process, Dr. Larson was always so sweet, even when I wasn't the best patient. I love his staff.. from the greeting at… read more the front door to all the girls in the back making me laugh, Kim you are the best !!! Overall couldn't of asked for a better experience, today I got my braces off and I am in awe!!! I've waited my whole life for this smile. Thank you to everyone at smiles orthodontics!

Allison E.

4 months ago

I was a patient of Dr. Sutherland at the Smiles office as a child and when I decided to return to Smiles as an adult for clear aligners, I didn't know if it would be the same warm atmosphere and… read more friendly staff. Well, it's quite literally the most kind and welcoming environment you could possibly hope for. Even one of the staff members from when I was a child is still there, so that is a good sign in itself. Dr. Larson is super nice and makes sure you are comfortable and fully understanding what they are doing. I was also relieved to see that they do work on a number of adults as well. I'm very happy with my experience here and I would highly recommend them.

Jessie B.

1 month ago

As an adult needing orthodontic work I was petrified of the thought of experiencing braces. Dr. Larson and his staff have been nothing short of amazing. They welcomed me with open arms, they ALWAYS have smiles on their faces, and… read more have put my fears at ease. I have been with them for two great years, and in those two years I can honestly say I have had zero negative experiences. None. They laugh with you, are understanding, caring, compassionate, and FUNNY! They sing, tell jokes, and are super supportive and giving to the community. As my treatment is coming to an end I am actually sad. I look forward to seeing them on a regular basis and feel I am part of their "family." If you or your children need orthodontic work this is the place. Seriously. Also, my teeth look amazing!

Kristina C.

2 months ago

Let me tell you about this office. Before I became a patient, I had low self esteem issues due to my teeth. Now I'm smiling bigger than ever!! The customer service is extremely friendly!! I adore and enjoy… read more every single staff member in that office because when I walk in they speak to me with politeness, respect, and class. Even if I'm having a hard day, I always enjoy going to my appointments as each worker brightens my day with joy!! We have fun at Smiles Orthodontics.The team makes us feel comfortable while bringing laughter to make us forget about why we are there. I would definitely recommend Smiles Orthodontics because this office has brought the best out of me with one simple fix. Their amazing conversation, professionilsm, concise and efficient, friendliness, and amazing bond they build with each patient is the absolute best!! I want each and every one of you at Smiles Orthodontics to know that you guys are the best team I've ever dealt with!! Dr Larson, I appreciate you for being such an awesome doctor and having such an amazing team! Every visit with you guys, I have left with a smile!!Thank you for all that you do!

latoya M.

4 months ago

This office was so warm and welcoming. Staff looked clean cut and very professional. My daughter is getting braces and couldn't stop taking about Angie that works in the office and how nice she was! The Doctor was very personable… read more and I'm so glad we picked this place to get her braces! They do however do everything on a computer (new patient paperwork) which drives me nuts and they had no problem printing it out for me so I could do it the good ole fashioned way!!

Alicia H.

1 year ago

We've have had the best experience over the past two years going to Smiles Orthodontics. From day one we knew the financial end of it, which was set up so easily. Appointments are on time, and we were always aware… read more how long each visit was going to be. The staff is so friendly and welcoming. My daughter always had good experiences while in her office visits, and the end results are beautiful. Highly recommend!!

Lisa N.

1 year ago

So happy with end of treatment results for my 10yr old! Dr. Larson is very personable and answered all my questions I had from beginning to end. The staff from scheduling to placing and removing brackets were awesome.… read more Super friendly, on time and knowledgeable!

Leslie S.

1 year ago

This is my second child getting braces here and I will not go anywhere else. All of the staff is excellent, kind and understanding of your child's needs and scheduling conflicts that arise. Prices are competitive and the building is… read more clean and modern. This is the best orthodontist office.

Jessica d.

2 months ago
Real People with Real Stories​
See what people JUST LIKE YOU are saying about Smiles Orthodontics and their experience. We take pride in our service, and the experience we provide each and every patient. From the minute you walk in our doors, you're apart of the smiles family. Don't take our word for it, watch the video and read the testimonials from our social media pages. We look forward to serving you soon!
Address
210 4th Ave SW Puyallup, WA 98371
Address
10225 198th St. E. #207
Graham, WA 98338
Contact Us
Phone :
+1-253-848-4537
Our Hours
MON-THUR: 8:00AM – 5:00PM
FRIDAY – 9:00AM – 1:00PM (Admin Only)
SAT-SUN: CLOSED