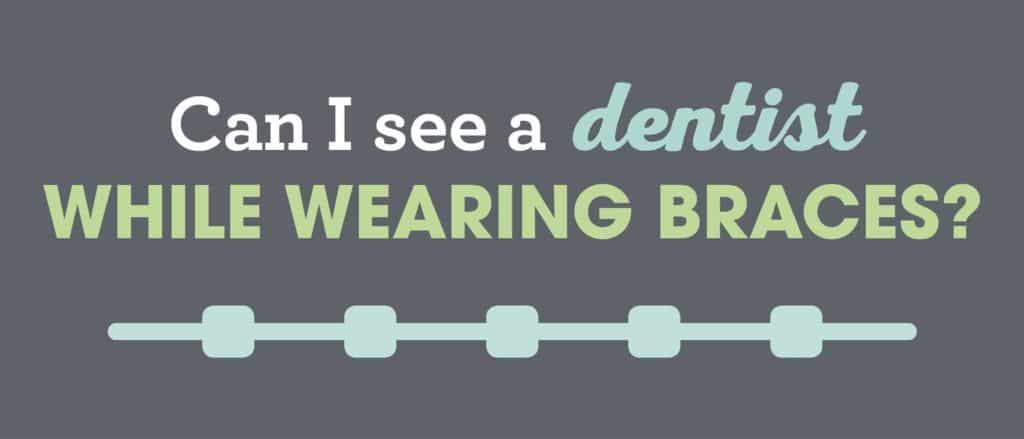 Dentist visits are crucial to your oral health while you're in braces. At Smiles Orthodontics, we strongly urge our patients to continue to see their dentist for regular checkups twice a year throughout their treatment. In some cases, your dentist may even request that you make additional appointments to keep your teeth and gums healthy.
Benefits of Dental Checkups
Every day, your teeth collect particles of the food you eat and the beverages you drink. When you're in braces, food particles and drink stains can collect around your brackets and wires. This causes plaque to build up on your teeth and along the gumline. As the weeks and months go by, plaque can harden and become difficult to remove, resulting in gum disease. If you want your teeth to be healthy at the end of your treatment, you'll want to continue to see your general dentist for professional cleanings. 
Proper Brushing While in Braces
In addition to regular dentist visits, you can prevent tartar and plaque buildup with proper brushing techniques. After you get your braces placed, we recommend brushing four times a day: once after every meal and before you go to sleep. If this sounds difficult to accomplish, try carrying a travel toothbrush with you, so you can brush after lunch at work and during school.
To help make brushing and flossing easier, use a proxy brush to clean hard-to-reach areas of your teeth and use a super-flosser to remove food particles. Finally, we also recommend using a mouthwash with fluoride every night to keep your tooth enamel strong.
Lastly, please contact us if you have any questions or concerns about the health of your teeth and gums during treatment. If you don't currently have a dentist, don't worry. We can also recommend general dentists in the area we trust.